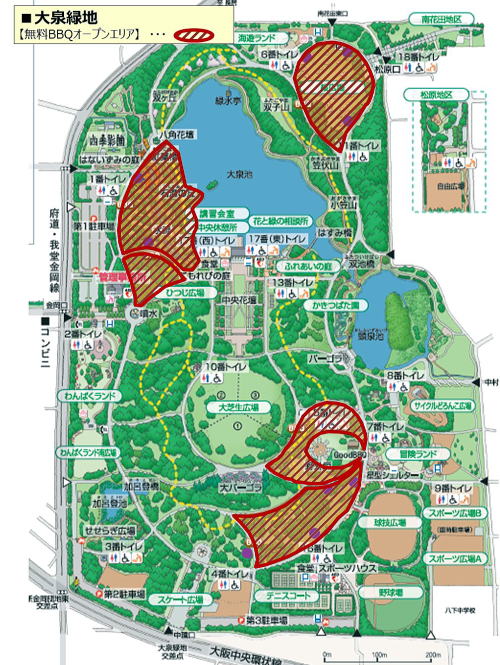 At the Corona Countermeasures Headquarters meeting in Osaka Prefecture, the request to the citizens to "eat and drink within about 2 hours" and "within 4 people at the same table" was lifted when having a dinner.
We will resume using the free barbecue in the park from May 23 (Monday).
[Area where free barbecue is available] Please refer to the above map.
When using it, please cooperate with infection control measures.
・ Three avoidance of denseness, wearing a mask at dinner, and thoroughly washing hands
・ Registration to the national contact confirmation app "COCOA" and the Osaka Corona tracking system
* In addition, if it becomes difficult to use the new coronavirus from the viewpoint of preventing the spread of infection based on the infection status of the new coronavirus and the usage status of the barbecue area (occurrence of overcrowding, etc.), the use of free barbecue is prohibited again. I may do it.
▶