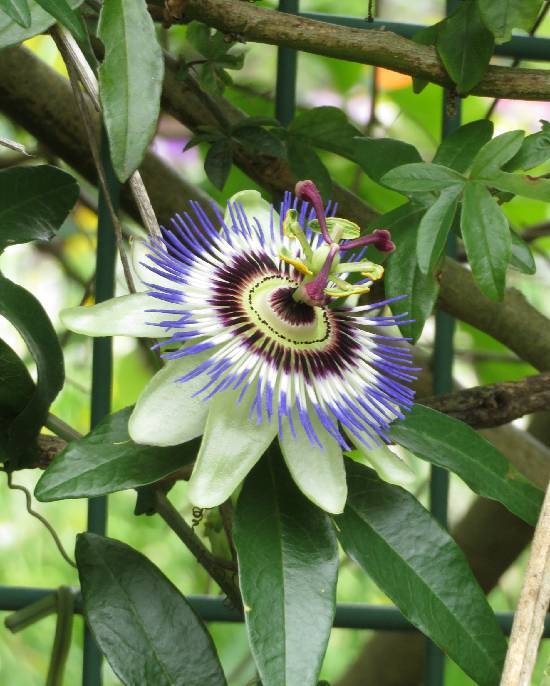 Plant name: Passionflower Best time to see: From early May to late August
Passionflower is in bloom.
Passionflower is a vine perennial of the genus Passionflower in the family Passionflower.
It is a flower with a very unique shape, and the shape of three large stamens looks like the hands of a clock, hence the name "Passionflower F". It is a tropical plant with beautiful flowers, and about 500 species are distributed mainly in the tropical regions of the United States.
Passion fruit, which is famous for its tropical fruits, is one of the members of this passionflower.
In Oizumi Ryokuchi, you can see different types of passionflower in the Fureai Garden and on the terrace of the Flower and Green Counseling Center (the flowering period varies depending on the type).
▶ Continue to provide information on Callistemon speciosus, Callistemon speciosus, Bridal wreath, etc. please look at.