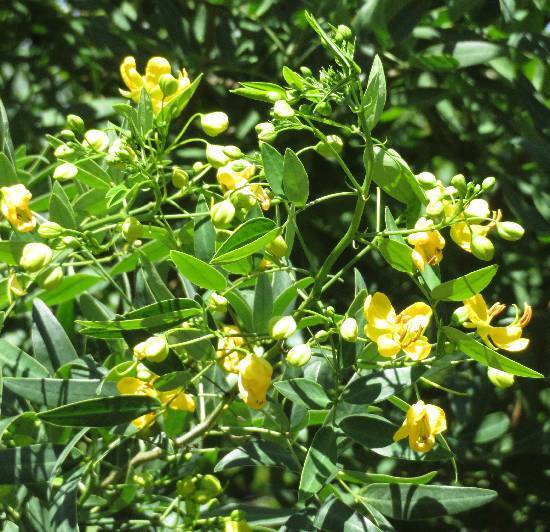 Botanical name: Hana senna
Best time to see: From mid-August to October
Hana senna flowers are blooming.
Hana senna is an evergreen shrub of the legume family Senna genus native to Andersen in Brazil. It blooms a lot of yellow flowers when there are few flowers. It is distributed under the name of "Andean Maiden" and is also called Ashika, the former genus name.
In Oizumi Ryokuchi, you can see it in the Hanazumi Garden and the Komorebi Garden.
(The number of flowers of Hana senna in Komorebi Garden seems to be few this year.)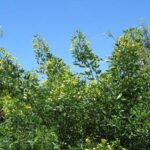 ▶ Information on clover, sunflowers, crape myrtle, etc. please look at.