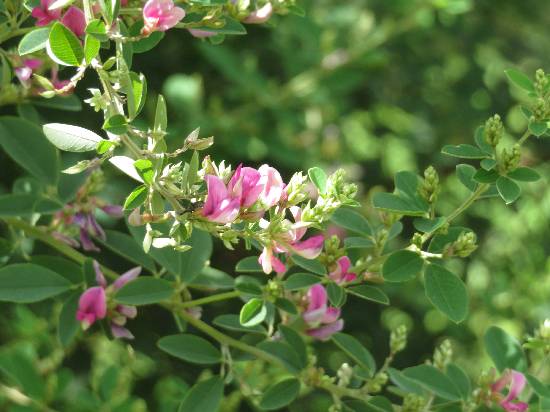 Hagi flowers have begun to bloom.
Hagi is a deciduous shrub of the genus Hagi in the family Leguminosae.
There are many types of hagi, and the most common one is Miyaginohagi, which is the most widely cultivated.
The name "Hagi" is used as a general term for wild species such as Yamahagi, Marubahagi, and Kehagi, as well as their gardening species. It is a plant that has been written a lot in "Manyoshu" for a long time, and its curved and dripping appearance makes you feel the atmosphere of autumn.
Best time to see: From early September to early October
In Oizumi Ryokuchi, you can see different types of hagi at Kakitsubataen and Oshiba Square. As of September 6, the flowering of chillahora has begun.
Photo: Kakitsubata Garden