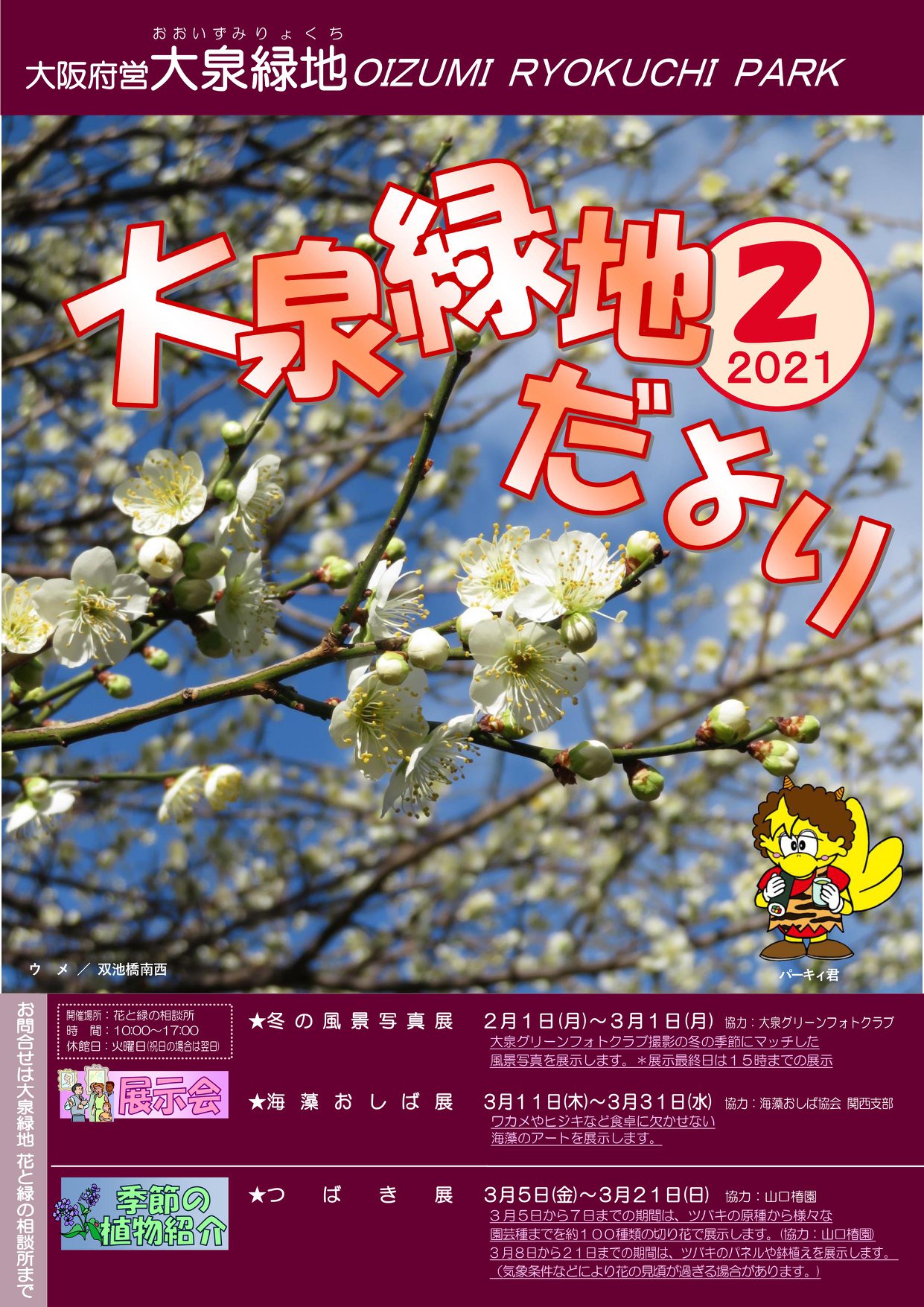 Deliver the season of the park! The February issue of Oizumi Ryokuchi Newsletter has been published.
The cover is Ume! The southwestern part of Soike Bridge is like a small plum grove 🌸
The "Bottle Flower Arrangement" will be held for the first time in February! Why don't you fill the bottle with flower materials to make a nice interior green?
The annual column introduces Enoki and Mukunoki. Of course, we also introduce seasonal plants!
Thank you for visiting Oizumi Ryokuchi in winter 🥰