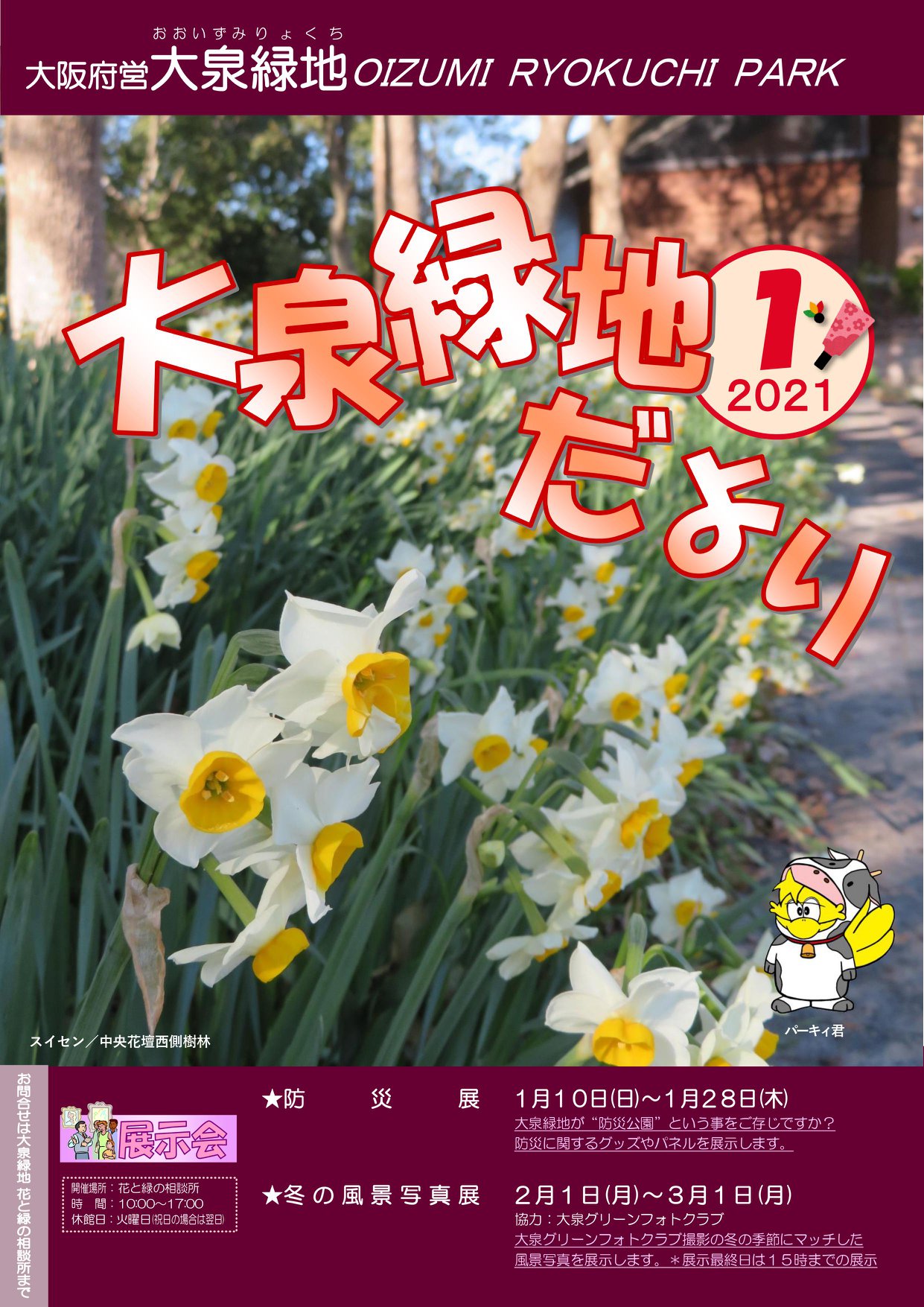 The cover is a winter flower, narcissus, that blooms in the central flowerbed!
Parky is also ready for the New Year in cow style 🐮
The workshop is a lineup of wild birds 🐦
Please join us and get to know the birds in Oizumi Ryokuchi.
In addition, information on the year-end and New Year holidays of Oizumi Ryokuchi is posted.
Good BBQ Oizumi Ryokuchi We will inform you about paid BBQ facilities such as winter holidays, so please check it. The best time to see flowers and trees and columns are also posted!
Thank you for visiting Oizumi Ryokuchi in 2021 😊
▶ Back number Please from ♪