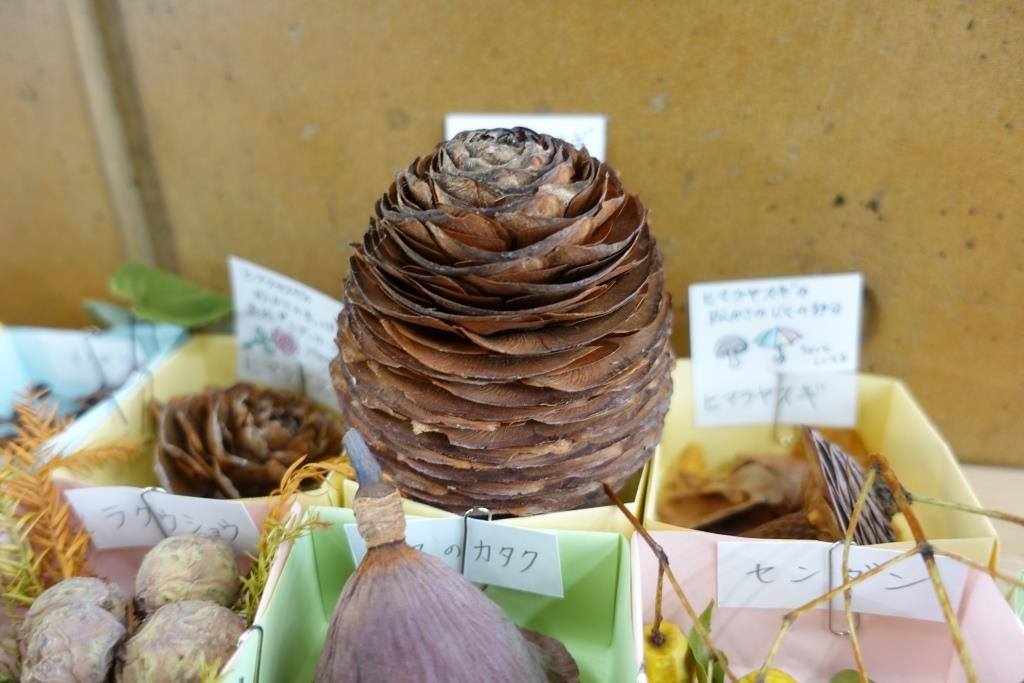 An exhibition of nuts is being held at the Flower and Green Counseling Center ✨
A new face has arrived recently, so I will introduce it!
The fruit of the first cedar in the image is big anyway 👀
You can see it near Kaiyu Land, but in reality, it often falls apart, so a beautiful shape may be a little unusual.
The second image is a plant called Tankirimame, which is entwined with the fence along Touquan Pond in front of the 8th toilet.
It has a characteristic red pod and leaves that resemble scraps.
There are many other fruits, and 63 kinds are currently on display 😳
Please enjoy the fruitful autumn of Oizumi Ryokuchi ✨