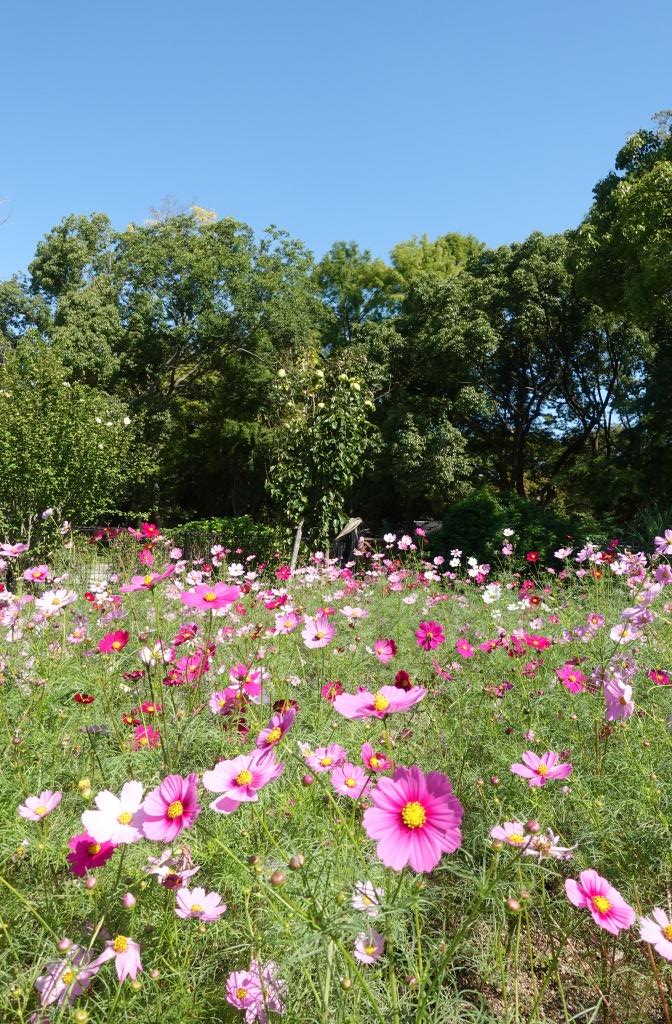 Cosmos is in full bloom in the garden of Hanaizumi on the north side of the first parking lot!
Especially the north side is in full bloom, and it is a beautiful flower field!
Unfortunately it was raining today, but please drop in on a sunny day 😊
* All photos were taken on October 16th.