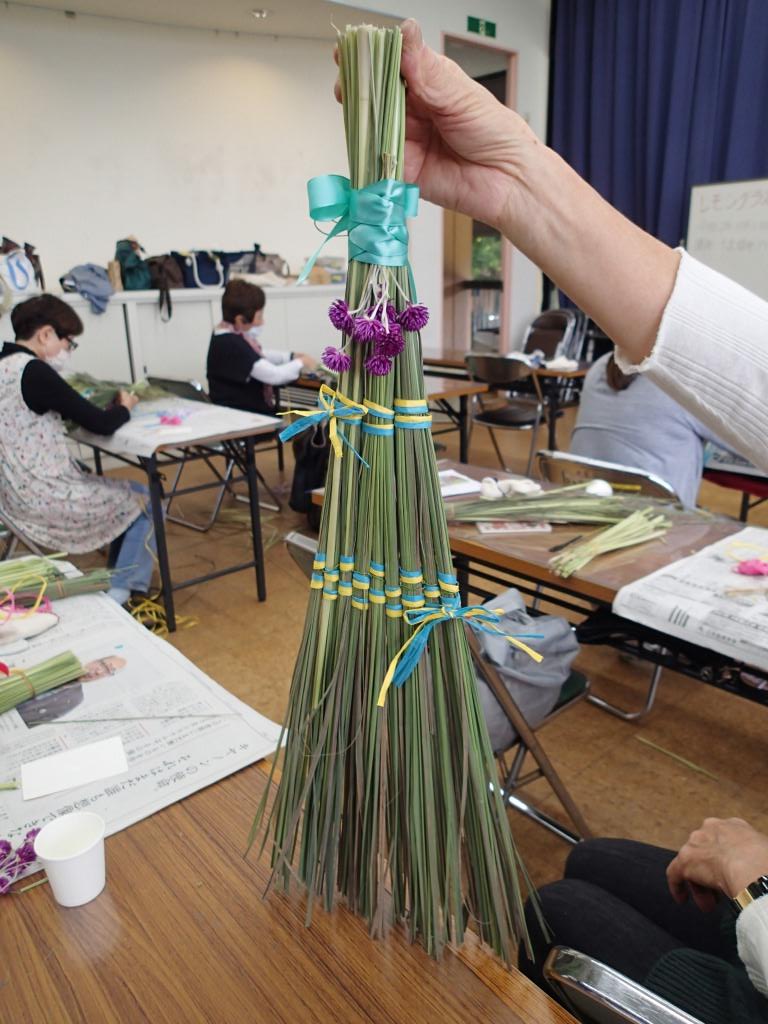 On October 11th (Sun), we held a seminar "Making decorations with lemongrass!"
The instructor is Maki Kobayashi, a volunteer group of Oizumi Ryokuchi "Oizumi Ryokuchi Herb Tomo no Kai".
We knit colorful paper yarns into a broom-shaped lemongrass.
In between the work, take a break with lemongrass tea prepared by Herb Tomo no Kai ☕️
During the class, there was a fluffy and refreshing scent of lemon in the room 😌
Please enjoy the scent at home.