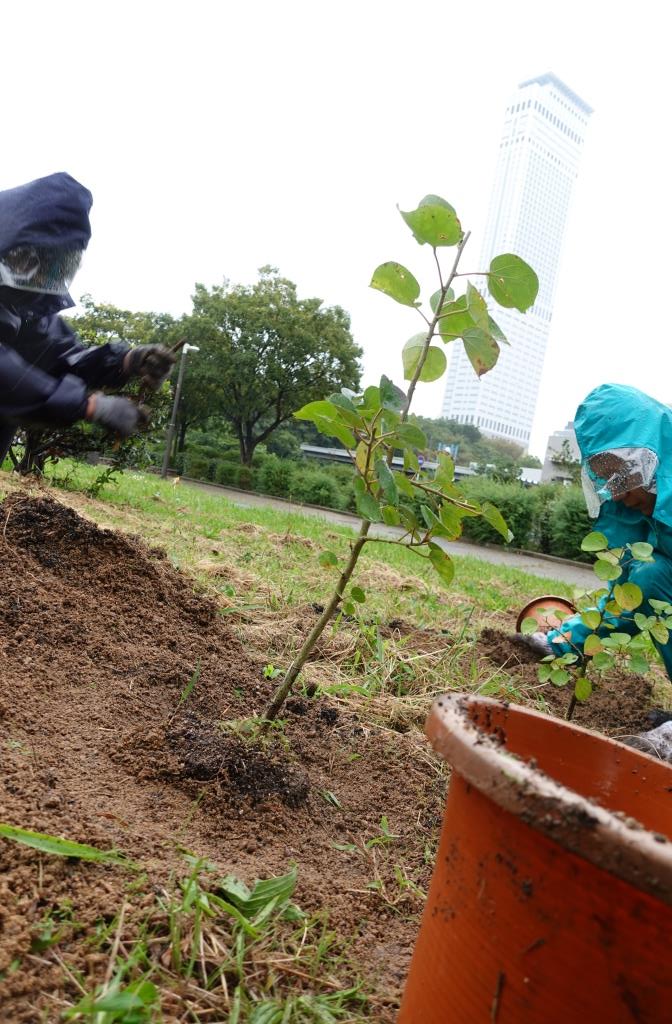 On October 8th (Thursday), we planted Hamabou trees at Osaka Prefectural Rinku Park!
Hibiscus hamabo is a precious plant designated as an endangered species in Osaka Prefecture ✨
We cooperated with the Sakai City Park Association and volunteer groups in their efforts to increase the number of Hibiscus hamabo.
A lecturer will be dispatched from the Flower and Greenery Counseling Center to provide horticultural guidance such as planting and pruning, while planting trees with everyone at Rinku Park 🌱
Hamabou is a seaside plant 🌊 I hope it will take root as much as possible at the seaside Rinku Park!
🌊 🌊 🌊
▶ It is also posted on.