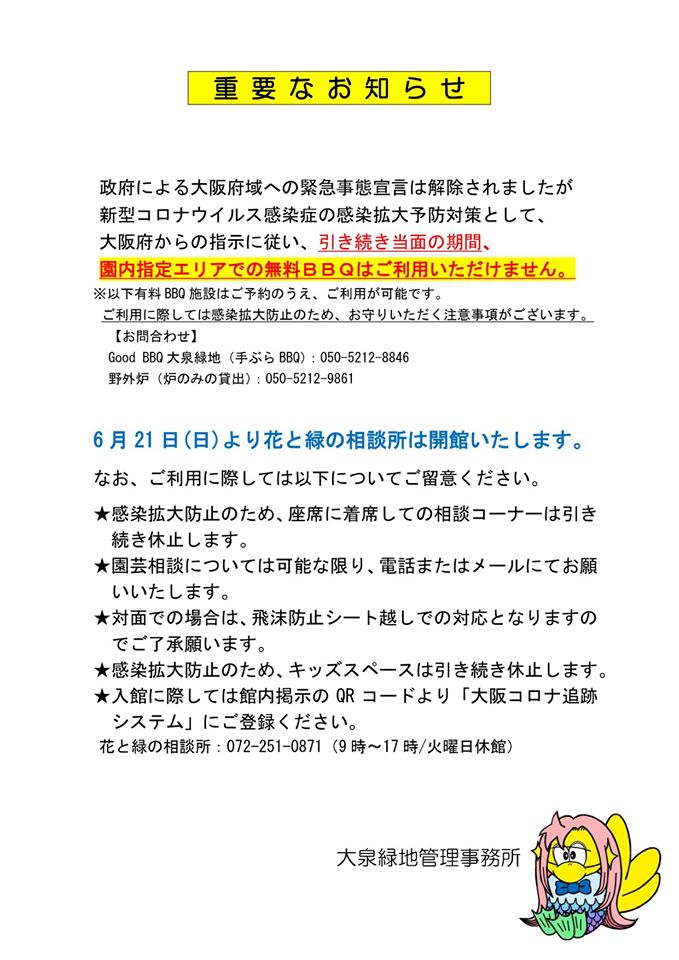 Although the government's declaration of an emergency situation in Osaka Prefecture has been lifted, as a measure to prevent the spread of new coronavirus infections, the free BBQ will not be available in the designated area in the park for the time being.
◇ ◇ ◇
From June 21st (Sun), the Flower and Green Counseling Center will open.
Please note the following when using the service.
★To prevent the spread of infection, we will continue to suspend the consultation corner when you are seated.
*For gardening consultations, please call or email as much as possible.
★Please note that if the product is face-to-face, it will be handled through the splash sheet.
★To prevent the spread of infection, the kids' space will be suspended.
★When entering the building, please register to the "Osaka Corona Tracking System" using the QR code posted on the building.
◇ ◇ ◇
Please refer to the image for details.
Thank you for your understanding.
In addition, please check the homepage for news regarding the spread of new coronavirus infection.