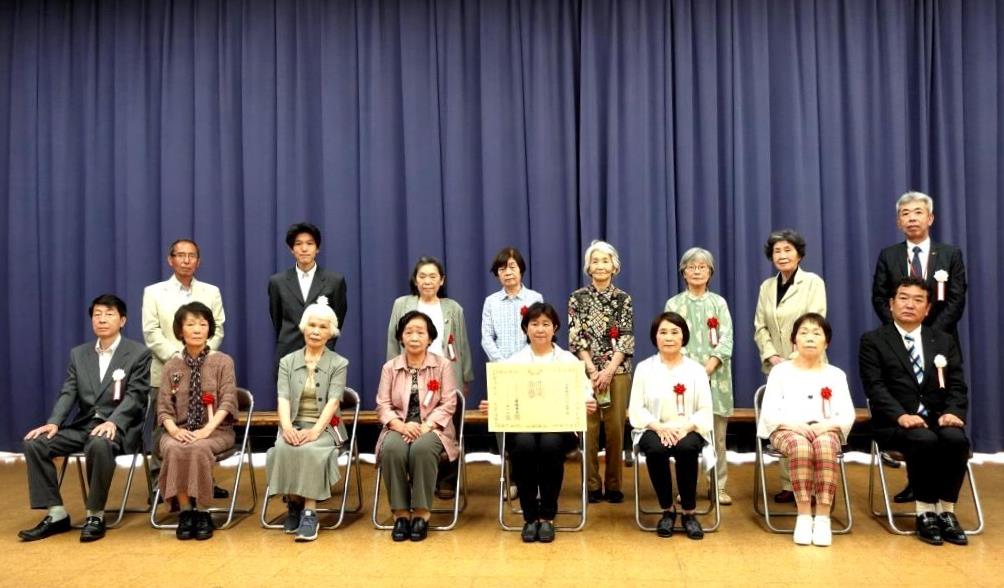 Volunteer group "Oizumi Ryokuchi Herb Tomo no Kai", who is active in Oizumi Ryokuchi, received the Green Ribbon in the spring of Reiwa 2 ㊗️
The Green Ribbon Medal is given to those who have achieved outstanding results by engaging in volunteer activities.In addition to 23 years of regular activities such as management of "Komorebi no Niwa", participation in events, seminars and exhibitions, etc. , Each activity through herbs was evaluated and was accepted.
Congratulations to all of the Oizumi Ryokuchi Herb Friends Association ✨✨
🌿 🌿 🌿
Today, the ceremony was held at the Oizumi Ryokuchi Central Rest Area/Course Room, and the Honor Civil Engineering Office/Director Okada delivered the award.
And after the transmission ceremony, a surprise herb tea of lemongrass and lemon verbena was given by Herb Tomo no Kai.
All the attendees were healed by the refreshing lemon scent 🍋
* Originally, the award ceremony was held at the Ministry of Land, Infrastructure, Transport and Tourism and the Imperial Palace, but this year it was canceled from the viewpoint of preventing the spread of new coronavirus infection, and it was held at Oizumi Ryokuchi, the place of activity.
🌿 🌿 🌿
#Oizumi Ryokuchi
#Oizumi Ryokuchi Herb Friendship Club
#volunteer
#Volunteer activities