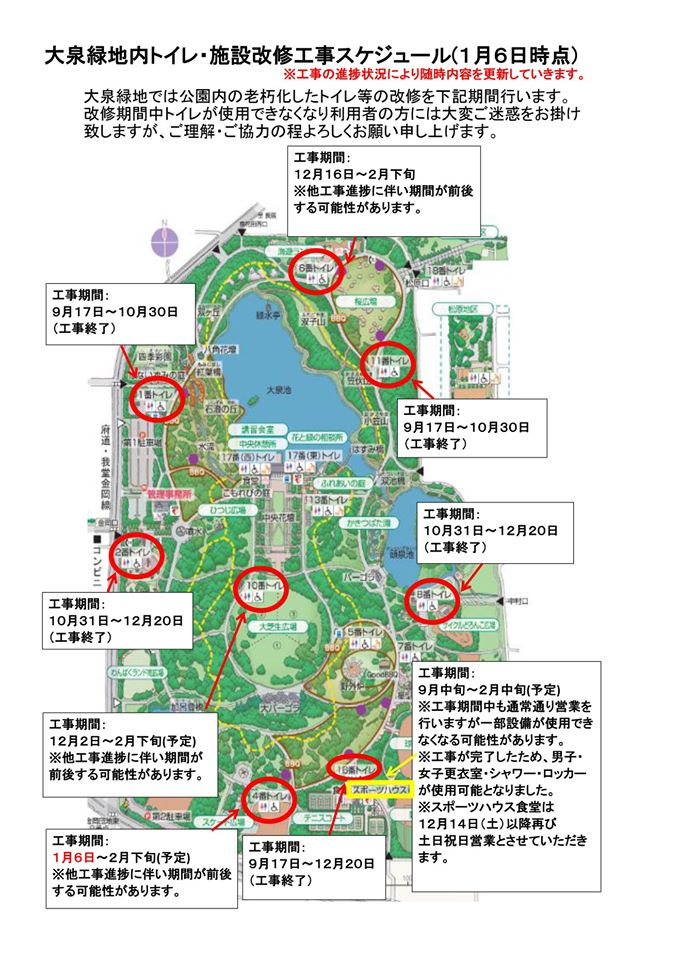 In the Oizumi Ryokuchi area, renovation work for aging toilets and facilities in the park is underway.
We will inform you of the construction progress as of January 6.
The fourth toilet was constructed from January 6th.
Currently, we are working on toilets No.4, No.6 and No.10.
We apologize for any inconvenience, but we appreciate your understanding and cooperation.