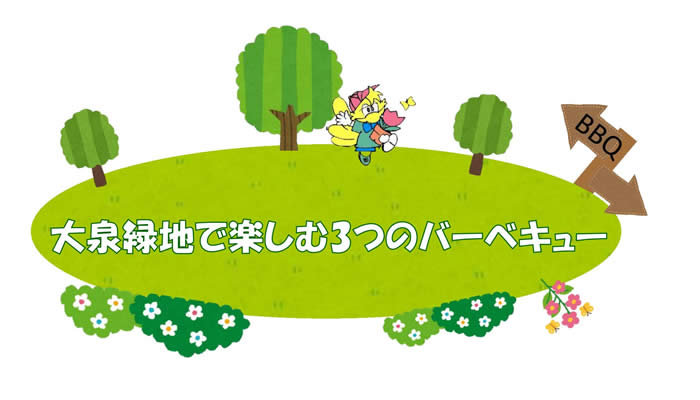 Please also check the facility information for barbecue usage information.
GoodBBQ Oizumi Ryokuchi (empty BBQ) Reservation / Inquiries: 050-5212-8846
We are open.
▶
Outdoor furnace (rental of furnace only) Reservation / inquiry: 050-5212-9861
We are open. It is a reservation system.
[March-November]
◎ Even if you contact us on the day, you can make a reservation on the day if there is a vacancy in the furnace.
Free BBQ area barbecue
It is still prohibited .
(Updated April 6, 4th year of Reiwa)
▶ For more information please look at.