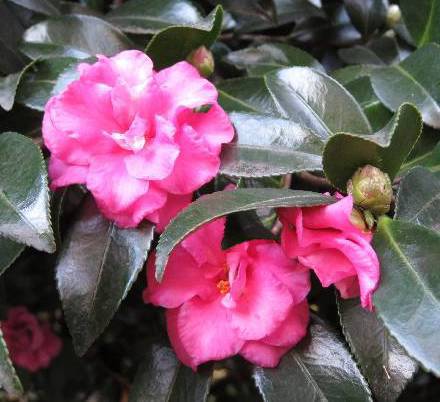 Sasanqua flowers are in bloom.
Sasanqua is a member of the genus Camellia of the Theaceae family and is endemic to Japan. You can enjoy it for a long time by blooming one after another when there are few flowers in winter.
It is an evergreen middle-high tree like camellia, but short hairs grow on young branches and petioles, and petals are scattered one by one after the flowers are finished.
There are many horticultural varieties, such as Kantsubaki (called a lion head in Kansai).
Best time to see: From early November to late January
In Oizumi Ryokuchi, you can see it in various places in the park such as Kaiyu Land and near Pergola.
Status as of December 20