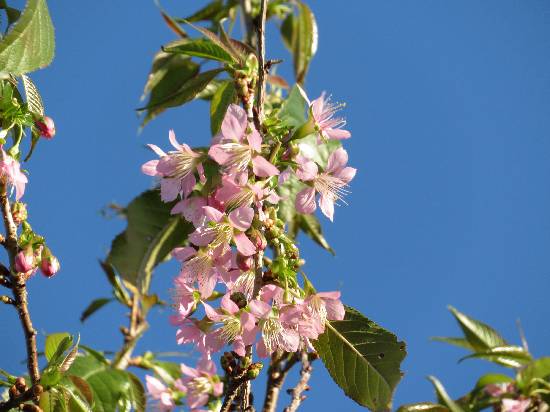 Himalayan cherry blossoms are in bloom. Status as of December 9
Himalayan cherry tree is a deciduous small tree to tree of the genus Cerasus in the family Rosaceae. It is a cherry blossom that blooms in the cold season from November to December, and you can enjoy it at the same time as the autumn leaves.
The flower color varies depending on the individual, and in Oizumi Ryokuchi, two Himalayan cherry trees, light pink and slightly dark pink, can be seen.
Some of them have weakened a little due to the damage of Typhoon Jebi in 2018, but this year, pale-colored individuals are in full bloom.
Best time to see: From late November to early December
The flowering period is short, about 1 week to 10 days, and can be seen on the east side of Toizumiike in Oizumi Ryokuchi.
As of December 9, it is in full bloom. It will soon be over.