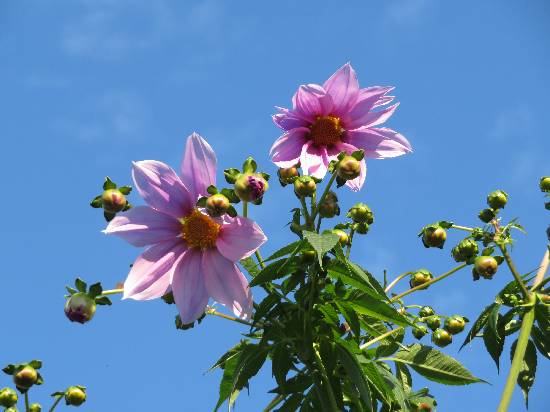 The flowers of Emperor Dahlia are in bloom (as of November 12)
Emperor Dahlia is a perennial plant of the genus Dahlia in the family Asteraceae.
Among the genus Dahlia, it is one of the tree dahlia whose stems become woody, and the stems become thicker and the plant height increases.
When it grows well, it can reach 5 to 6 meters and can be enjoyed from the window of the room on the second floor.
Best time to see: From early November to early December
Also, as the days get shorter, flower buds will be attached, so you can enjoy the flowers around the time of autumn leaves.
In Oizumi Ryokuchi, you can see it in Hanaizumi's garden.